Barford & Perkins
Talk

1
14,505pages on
this wiki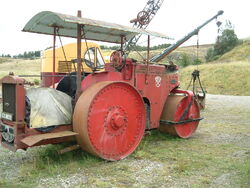 Barford and Perkins, A family firm that manufactured road construction rollers/compactors, agricultural rollers, and other agricultural machinery. The companies history goes back to 1860 when the firm was founded as Blacksmiths. After 3 generations Barford and Perkins Merged with Aveling & Porter in 1934 to form Aveling-Barford. This was following the collapse of the AGE group which they were both part of.
Frank Perkins worked for the firm for several years before going on to invent a high speed diesel engine and found F. Perkins Engines Ltd, with Charles Chapman, whilst working for Aveling & Porter.
Model Range
Edit
Details of Barford & Perkins model range is required -
Preserved examples
Edit
UK Machines
Edit
Please add any known machine details to the list.
Click Here to edit list.
List of Preserved Barford & Perkins machines
Make + Model No.
Reg No.
(if known)
Serial No.
Build-Date
Engine-Type/Make
Owner
(if known)
Photo
Were seen/Featured in
Other info
Barford & Perkins WO32
 ?
sn ?
 ?
Peterbrotherhood
Preston Services
At Preston Services
Under restoration



Please add any machines with known reg or serial no. with a Photo if possible.
Make & model
reg no
serial no
date built
engine
owner


 set to 150px


seen at
misc info
Create a page (link) for an individual tractor by linking the reg or serial number using reg number or serial number in the relevant column. Then once saved click the red link to start the new page and add info on that tractor.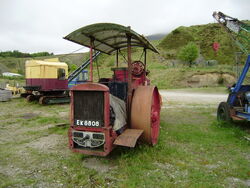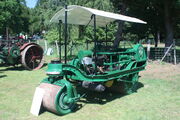 Other rollers world wide
Edit
References / sources
Edit
External links
Edit