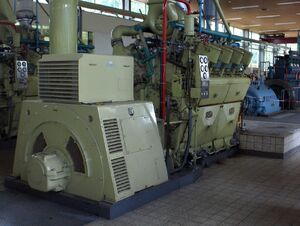 The Brons, named after Jan Brons, was an 1899 prototype light omnibus manufactured by a Dutch company from Appingedam. The bus was in service for some years until it broke a wheel. Production was not started. In the 1930s the company tried to make a comeback with truck engines, full trucks have never been made, though a couple of Brons-tractors were built and sold.
The company that made the car was known as the Appingedammer Bronsmotorenfabriek continued to manufacture heavy Diesel engines for ships, electrical generators and pumps, later being taken over by US company Waukesha Engines. The Brons company took its name from its founder, Jan Brons (January 20, 1865 - February 9, 1954).
References
Edit
David Burgess Wise, The New Illustrated Encyclopedia of Automobiles.
Ad blocker interference detected!
Wikia is a free-to-use site that makes money from advertising. We have a modified experience for viewers using ad blockers

Wikia is not accessible if you've made further modifications. Remove the custom ad blocker rule(s) and the page will load as expected.