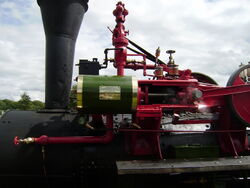 George White & Son was a Canadian builder of steam engines. George White was an English-blacksmith from Devon who moved to Canada and set up a factory there.
Do you know anything about this firm info required, please help.
Preserved examples
Edit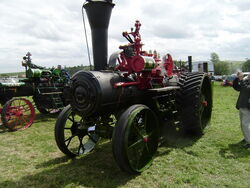 There is a Gorge White engine in the UK. It was at the Cromford Steam Rally in Derbyshire in August with a Case Steam engine.
1916 George White engine No. 1198
References
Edit