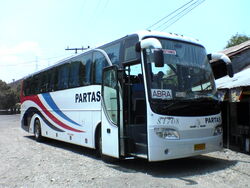 Xiamen Golden Dragon Bus is a joint venture company in China established in 1992 in developing, manufacturing and selling large-and-medium-sized luxury buses and light vans. Its construction area is 160,000 m2 with the total occupation of 350,000 m2. There are 4 manufacture bases, and the complete product spectrum covers the bus models in 5-12 meters long with 5-65 seats. It is now part of the King Long company.
In the past over 10 years, it has witnessed the great achievements in product development, engineering innovation, quality control, market share and brand building. The company has grown into the top rank with the manufacturing capacity of 15,000 large-and-medium-sized buses and 25,000 light vans.
Manufacturing facilities
Edit
The company construction area is 160,000㎡ with the premises of 350,000㎡, as the national complete vehicle export base with an annual production capacity of 15,000 large and medium-sized coaches and 25,000 small-sized coaches.
The commence of China's first complete vehicle body pretreatment and cathode electrophoresis primer production line for large-sized coaches marks the beginning of the upgrading of the coating process of China's large-sized coach industry to the comparable standard of medium-end sedan cars and to the highest international standards for coach building.
City Buses
Edit
Golden Dragon XML6105
Golden Dragon XML6115
Golden Dragon XML6125
Golden Dragon XML6125CL
Golden Dragon XML6155
Golden Dragon XML6180J
Golden Dragon XML6845
Golden Dragon XML6897
Golden Dragon XML6925J13CN
Intercity buses
Edit
Golden Dragon XML6103J92
Golden Dragon XML6121E51G
Mini buses
Edit
Golden Dragon XML6700
Golden Dragon XML6807
Golden Dragon XML6857
Special vehicles
Edit
Golden Dragon XML6723 School bus
Golden Dragon XML6901 School bus
Golden Dragon XML6700 Police bus
Golden Dragon XML6127 Police bus
Golden Dragon Police Command bus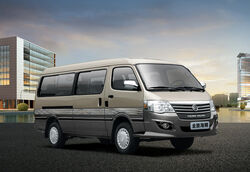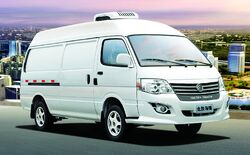 Golden Dragon minivan
Golden Dragon XML6532[1]
References
Edit
External links
Edit