KAvZ Kurgansky Avtobusny Zavod) is a bus manufacturer in Kurgan, Kurgan Oblast, Russia. The factory started producing buses in 1958, based on trucks from GAZ. During the 1990s, it assembled Ikarus buses for the Russian market. Now a subsidiary of GAZ, it specialises in producing small buses, in particular school buses.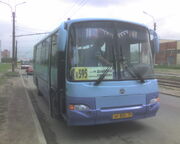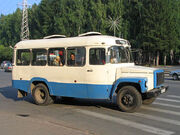 External links
Edit
Ad blocker interference detected!
Wikia is a free-to-use site that makes money from advertising. We have a modified experience for viewers using ad blockers

Wikia is not accessible if you've made further modifications. Remove the custom ad blocker rule(s) and the page will load as expected.