Ad blocker interference detected!
Wikia is a free-to-use site that makes money from advertising. We have a modified experience for viewers using ad blockers

Wikia is not accessible if you've made further modifications. Remove the custom ad blocker rule(s) and the page will load as expected.
List of links to museums with collections that include Tractors & Construction plant, Steam Engines, Steam Lorries, Fair ground rides etc., And Agricultural & Rural life related material.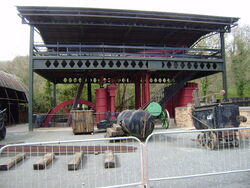 British Museums
Edit
European Museums
Edit
Denmark
Ireland
Norway
Konnerud Hill Mines - Former mine site now an mining and industrial museum. [www.kgruver.com] At the museum, it now has 26 locomotives and 110 mine cars of various types and sizes, locomotives from 1927 to 1989 models.
Poland
Sweden
The Rubens Historical Machinery Collection (Rubens maskinhistoriska samlingar) is an extensive private collection of interesting veteran and vintage machinery. The collection contains mostly power producing machinery such as steam engines or internal combustion engines of various kinds. Also associated working equipment, vehicles, vintage tractors, tools and various kinds of road maintenance machinery. The collection mostly covers the period of 1860-1950.
Volvo Museum - Contains an extensive collection of machinery built by the Volvo company and its predecessors. Mainly construction machinery, tractors and cars
International Museums
Edit
External links
Edit

Please expand the list below and add associated articles for relevant museums