Tovarna avtomobilov Maribor (TAM) was a Slovenian commercial vehicle manufacturer based in Maribor.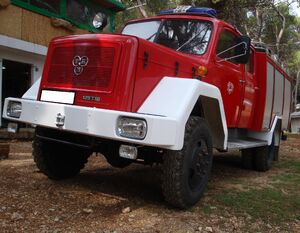 TAM was founded in 1947. In the era following World War II, it rose to become Yugoslavia's leading truck and bus manufacturers. The 1980s, however, brought financial difficulties to the company, and in 1996 it was dissolved. Tovarna Vozil Maribor (TVM), founded in 2001, was established as its successor.
Tovarna Vozil Maribor (TVM) was established in 2001 upon the remnants of Tovarna avtomobilov Maribor (TAM), and still uses the TAM brand, in addition to Marbus. Products include buses.
External Links
Edit

Ad blocker interference detected!
Wikia is a free-to-use site that makes money from advertising. We have a modified experience for viewers using ad blockers

Wikia is not accessible if you've made further modifications. Remove the custom ad blocker rule(s) and the page will load as expected.