Yaxing Coach (Yangzhou Yaxing Motor Coach Co., Ltd) is a bus manufacturer based in Yangzhou, Jiangsu, China. It is a subsidiary of Jiangsu Yaxing that was founded in 1998. Buses are produced under the Yaxing and Yangtse brands.
Transit Buses
Edit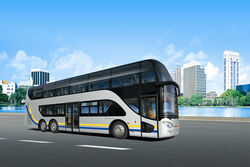 JS6106GH
JS6111SHA
JS6126GHA
JS6127GHA
JS6130SH
JS6761GHA
JS6770GHA
JS6811GH
JS6906GHA
JS6906GHC
JS6936GH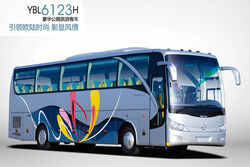 JS6882TA
JS6990TA
YBL6101H
YBL6105HE32
YBL6118H1E31
YBL6119HJ
YBL6121H
YBL6123H
YBL6123H1E31
YBL6125H
YBL6796HE3
YBL6805H
YBL6856HE3
YBL6905H1CJ
Special Buses
Edit
YBL5130XQCHE31 Police Bus
Mini Buses
Edit
JS6550T
JS6600T
JS6608TA
JS6608TB
JS6739TA
JS6752T
YZL6701TA
School Buses
Edit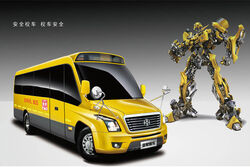 JS6600XC
JS6660XC
JS6730XC
JS6790XC
References
Edit
External Links
Edit
Ad blocker interference detected!
Wikia is a free-to-use site that makes money from advertising. We have a modified experience for viewers using ad blockers

Wikia is not accessible if you've made further modifications. Remove the custom ad blocker rule(s) and the page will load as expected.